Erdoğan promises reforms in 2021, but human rights and press freedom are tough nuts to crack
On the final day of 2020, Turkey's president promised his people that things will change.
"We are in the process of preparing reforms that will strengthen our economy and raise the standard of our democracy, rights and freedoms," Recep Tayyip Erdoğan said in the middle of a speech released on the presidency's website.
"We are making the final adjustments to our comprehensive reform programmes and, God willing, will lay them before the nation with the New Year."
It is not the first time in recent weeks that Erdoğan has spoken of reform, amid the prospect of European sanctions and speculation of an early election in the summer of 2021.
In November, he said Turkey saw itself "not somewhere else nowhere else but in Europe. We look to build our future together with Europe".
But after years of being described by European politicians as an autocrat and growing worries of censorship and human rights abuses in the country, the Turkish president's detractors have strong doubts.
Erdoğan might say his proposals are undergoing "final adjustments", but few outside his inner circle so far know what they contain.
And the president's often combative language at the end of 2020 — even after he first spoke of reforms — lead many to conclude sweeping change is not likely.
The scale of the task ahead is illustrated by two issues: lengthy detentions before trial, and press freedom.
Mass detentions before trial
A reality that confronts Turkey as it enters 2021 is that hundreds of opponents of the government are still in prison, many having spent years awaiting trial on terrorism charges.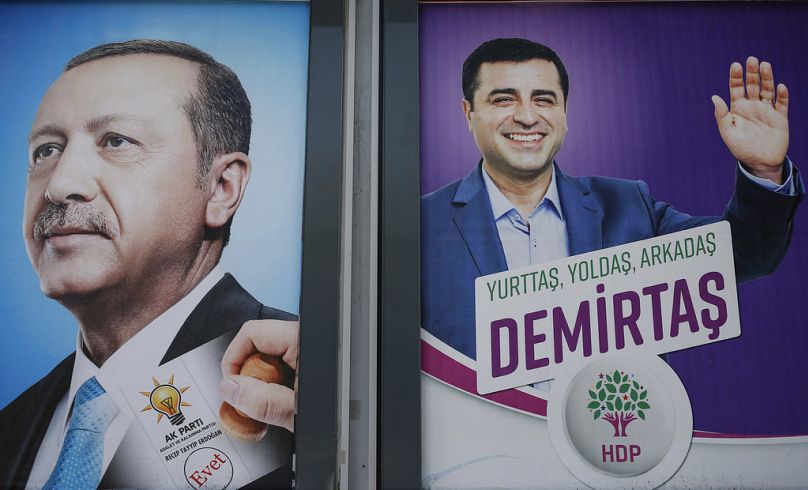 Human Rights Watch says prosecutors in Turkey "regularly open terrorism investigations into people for peacefully exercising rights to freedom of expression, assembly, and association".
One prominent case is of Selahattin Demirtaş, the charismatic Kurdish politician who stood against Erdoğan in two presidential elections and has been held in prison since 2016.
The Turkish government says Demirtaş stands accused of terrorism relating to incidents dating back a decade.
His supporters retort the accusations are politically motivated.
Last week, Europe's top human rights court agreed: it ordered Turkey to release him immediately, saying his detention was "stifling pluralism and limiting freedom of political debate".